New York City, a bustling metropolis often dubbed "The Capital of the World," is home to an array of architectural marvels. These landmarks not only define the city's skyline but also serve as cultural, historical, and social icons. This blog post delves into ten such landmark buildings, each with its unique story and significance.
1. Empire State Building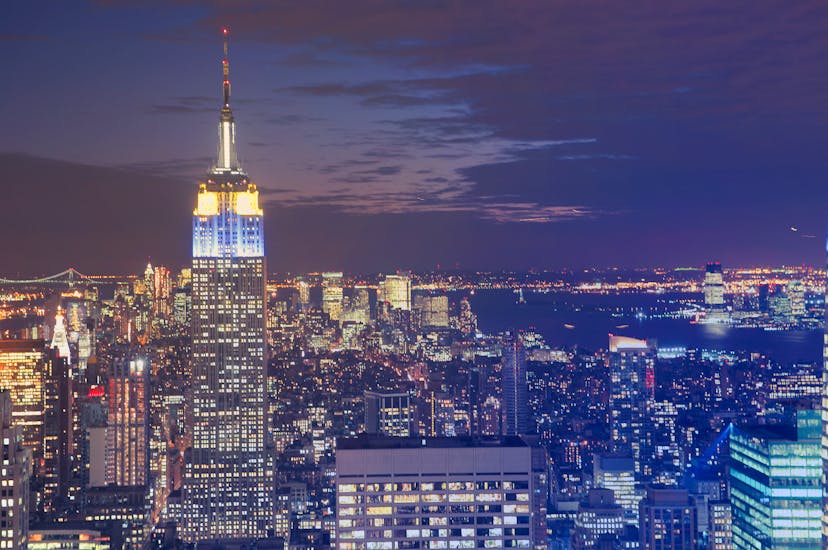 Dominating Midtown Manhattan, the Empire State Building stands as an American cultural icon. Completed in 1931, this Art Deco skyscraper once held the title of the world's tallest building. Tourists and locals alike flock to its 86th-floor observation deck for panoramic views of the city.
2. One World Trade Center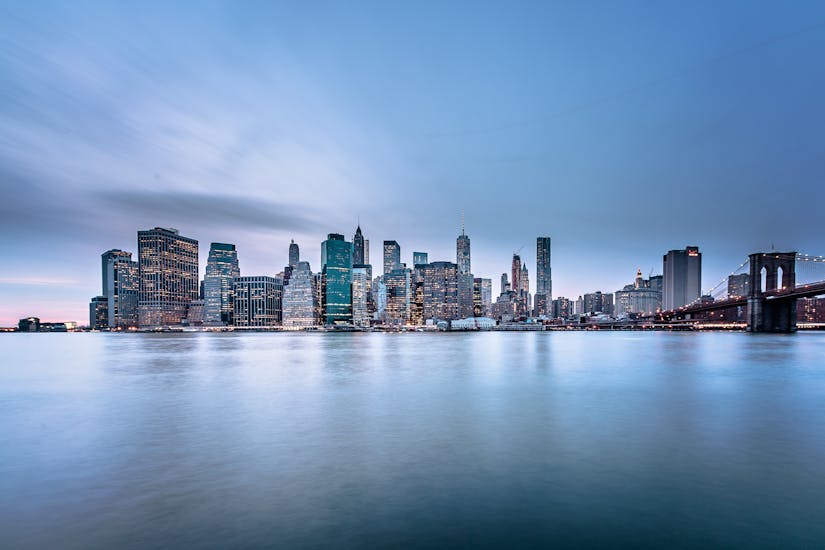 One World Trade Center, often referred to as the Freedom Tower, symbolizes resilience and rebirth. Completed in 2013, it serves as a tribute to the lives lost during the 9/11 attacks. The building's 104 floors house offices, restaurants, and an observatory that offers sweeping vistas of Manhattan.
3. Statue of Liberty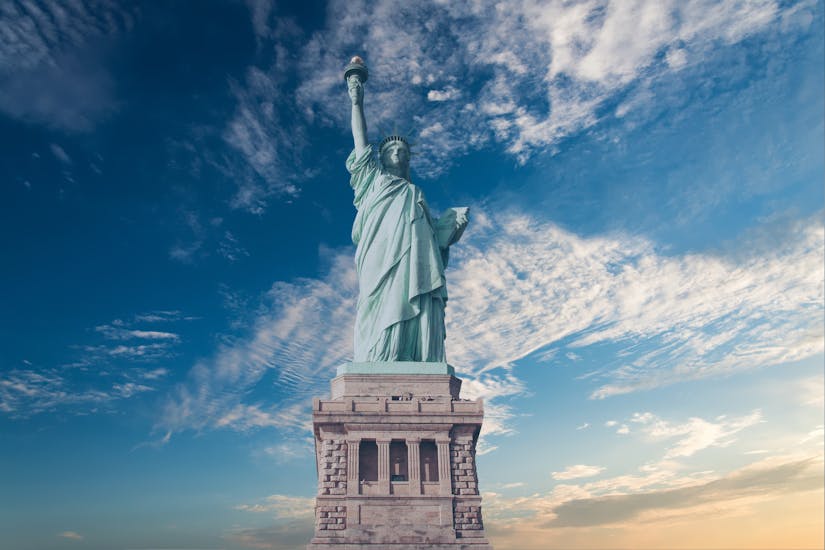 Though not a building, the Statue of Liberty merits inclusion for its monumental impact. Gifted by France in 1886, this colossal sculpture stands on Liberty Island, welcoming immigrants and visitors. The statue has become synonymous with freedom and democracy.
4. Flatiron Building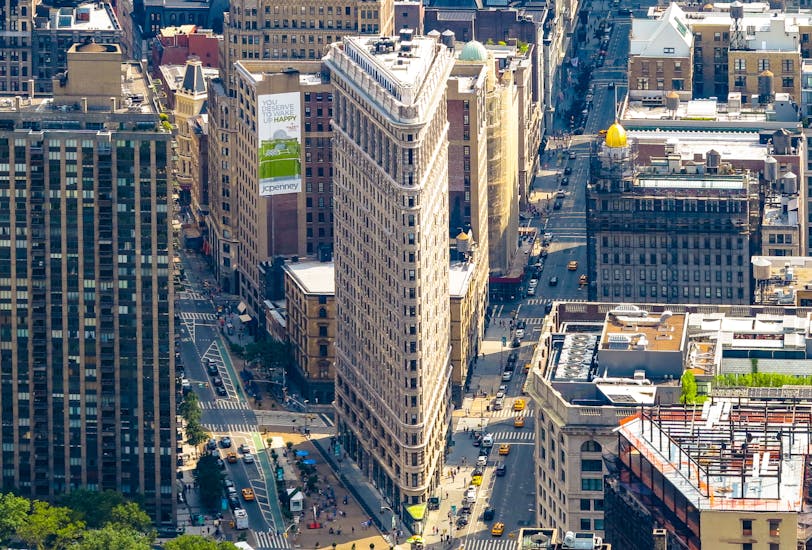 The Flatiron Building, completed in 1902, captures attention with its triangular shape. Designed by Daniel Burnham, this Beaux-Arts masterpiece sits at the intersection of Fifth Avenue and Broadway, serving as a commercial office space.
5. Trump Tower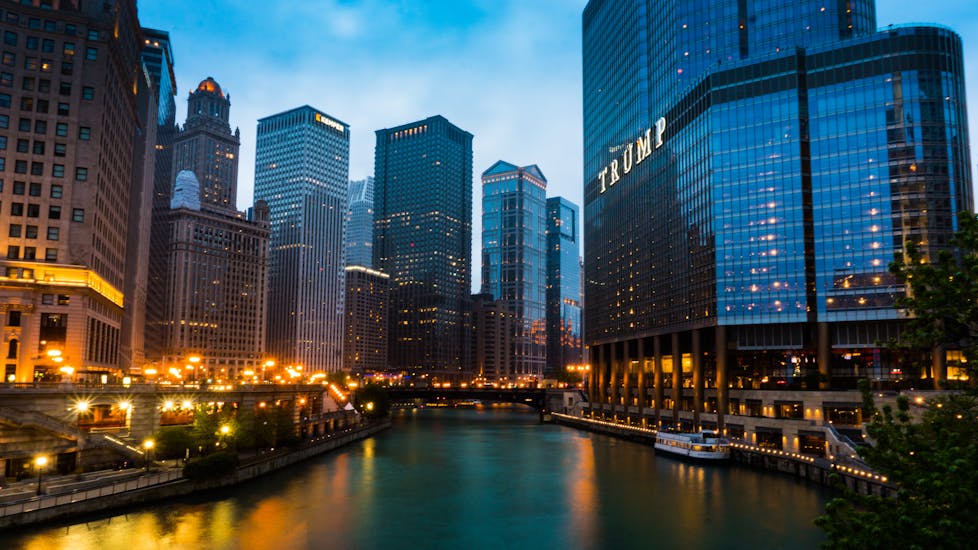 Situated on Fifth Avenue, Trump Tower serves as a residential, commercial, and retail complex. Completed in 1983, the building gained prominence as the headquarters for The Trump Organization. Its atrium, featuring a waterfall, marble walls, and an 80-foot-high ceiling, attracts visitors and shoppers.
6. The Altman Building
Located in the heart of Chelsea, The Altman Building offers a blend of history and modernity. Established in 1896 as a carriage house for the B. Altman department store, it has transformed into a versatile private event venue. With 13,500 square feet spread over two floors, the building accommodates up to 700 guests for a range of events, from corporate gatherings to art exhibitions. Its proximity to multiple subway lines, including the 1, 2, 3, A, C, F, 4, 5, and 6 trains, adds to its convenience.
7. Woolworth Building
Dubbed the "Cathedral of Commerce," the Woolworth Building stands as one of the oldest skyscrapers in the United States. Completed in 1913, this neo-Gothic structure once served as the headquarters for the F. W. Woolworth Company. Today, it houses luxury apartments and offices.
8. Guggenheim Museum
Designed by Frank Lloyd Wright, the Solomon R. Guggenheim Museum is a modernist architectural wonder. Opened in 1959, the museum's spiral design offers a unique art-viewing experience. It holds an extensive collection of Impressionist, Modern, and Contemporary art.
9. St. Patrick's Cathedral
St. Patrick's Cathedral, a neo-Gothic Roman Catholic cathedral, graces Fifth Avenue. Completed in 1878, it serves as the seat of the archbishop of the Roman Catholic Archdiocese of New York. Its intricate facades and interiors attract millions of visitors each year.
10. The Plaza Hotel
Overlooking Central Park, The Plaza Hotel stands as a symbol of luxury and elegance. Opened in 1907, this French Renaissance-inspired building has hosted numerous celebrities and dignitaries. Its opulent rooms and suites, along with its high-end shops and restaurants, make it a must-visit landmark.
Conclusion:
New York City's architectural tapestry weaves together diverse histories, cultures, and functions, offering a vivid glimpse into the soul of this dynamic metropolis. From the towering Empire State Building to the versatile Altman Building in Chelsea, each landmark contributes its own unique narrative.
For those visiting the city and seeking comfortable accommodation, Fairfield Inn & Suites By Marriott New York Staten Island offers a cozy retreat. Conveniently located, it provides easy access to explore these iconic structures that make New York City a global architectural marvel.
Whether you're a resident or a visitor, these landmarks serve as more than just buildings; they are the cornerstones of New York City's rich and ever-evolving identity.